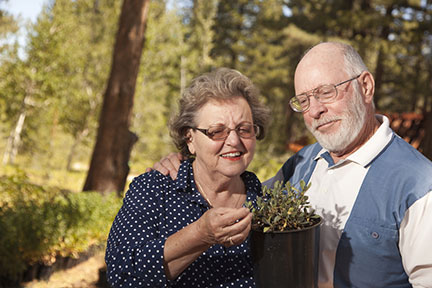 It's true that most seniors would prefer to stay in their own homes and age in place. But is that always the best decision? Although the majority of seniors resist moving to an assisted living community, a study reports that 73 percent of families believe that a senior loved one's quality of life improved after moving. 
"What many families are surprised to learn is that not only do their parent's lives improve, but their own life situation can positively change from a move into an assisted living or other senior living community. Often, families may be hesitant to start looking into the process because of preconceived notions about senior care. It's important to start planning for senior living sooner rather than later as it can lead to a better outcome for everyone involved." 
Assisted Living Communities Continue to Evolve
Many people still confuse assisted living communities with nursing homes. Although help with the activities of daily living is available in an assisted living setting, these communities are more about providing a supportive setting for seniors to enjoy their lives to the fullest.
The philosophy behind an assisted living facility is to provide personalized resident-centered care, by meeting the needs of individual preference. These community-based facilities are designed for individuals who require assistance with everyday activities such as meals, medication management or assistance, bathing, dressing and transportation. But providing personalized healthcare, personal assistance and meals is only a small portion of what an assisted living community has to offer. As the sun rises and sets, the bar for standardized care and general living standards continues to rise.