The times when retirement was treated as a boring period are definitely over! Today's seniors are no less active and dynamic than teenagers. They get an education, realize their potential, and just enjoy life. Remember Robert De Niro's character in "The Intern" movie? His number of hobbies was so huge that one could get jealous of his enthusiasm!
From yoga in the park to Chinese courses and investment management - there are plenty of opportunities to follow your passion today. And increase your chances of getting employed, of course! It's never too late to step out of your comfort zone and try something new. Therefore, in this article, we have collected useful resources for you to expand your horizons. Everyone will surely find something here for themselves!
So, let's start with the basics - that is, digital literacy.
Digital Skills: Embracing Digital Technology (by King's College London)
Technology advances at an incredible pace, but with courses like the one by Futurelearn.com, this won't be scary anymore. The course itself was designed for people who are adapting to the digital age. 
Of course, children and grandchildren can give you a hand when it comes to various devices. Thanks to outsourcing, they can easily free up time for the family. For example, EssayPro offers students essay writing services, which means that learners will have more energy for what matters most at this very moment. In addition, in our crazy world, everyone needs the hand of an experienced professional, right?
Let's get back to the course. The main topics cover security on the web, office software, email, social media, and creating digital content. Even more, you can try a coding curriculum too. Access to the free course lasts four weeks with three hours of weekly study time. But you can practice at whatever pace suits you best.
Microsoft Office Basics (by Goodwill Community Foundation's GCF Learn Free Program)
Let's agree, today you can't imagine any job without using the Microsoft Office software package. Everyone must be well-versed in it. Thanks to the course, you will learn how to edit and share text, create formulas and charts, and work with presentations, choosing different themes and backgrounds. 
Like many courses, this one is also self-paced and can take weeks to complete. Every module contains 30 lessons, so the amount of valuable information must surely be huge.
Security Tips (by Scott Simpson of LinkedIn Learning)
Today, our personal data and files are under threat more than ever. Fraudsters are so good at creating viruses that even talented programmers can hardly distinguish them from ordinary software. Any site can turn out to be fake, and harmless advertising can be malware. But knowing the basic safety rules, you can avoid negative consequences.
Yes, security is not just about antivirus or complex passwords. This is also home Wi-Fi protection, the use of two-factor authentication, blocking trackers, and recognizing phone scams. The course is incredibly helpful and will only take four hours of your time.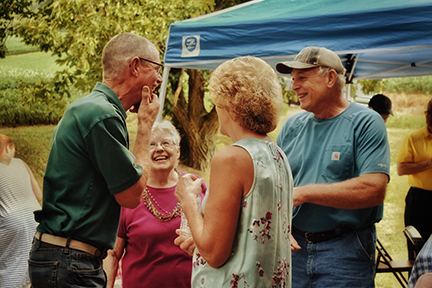 Have you always dreamed of being closer to art and foreign languages, but endless duties stopped you from this? Well, it's time to fix it!
Popular Culture and Narrative: Serial Storytelling (by MIT OpenCourseWare)
Scientists claim there is nothing our brain loves more than a good story. In fact, we see them even in our dreams. And the most interesting thing is that the brain perceives reality and fiction in the same way. Well, perhaps that is why we empathize with the heroes of books and films so much. And it's also great to know what techniques are used to make the story truly engaging.
A course on serial storytelling shows how the passage of time, popular culture, and various media forms shape the storytelling of ideas. From the self-portraits of Rembrandt to Charles Dickens and contemporary journalism - explore it all through the lens of art and culture. In the end, you will answer the main question: how does all this work within a specific social context?
There are 25 self-paced sessions in total, and the authors advise watching a two-hour lecture each week. By the way, if you are looking after elders as a student, watch this course together. Whether you are studying marketing, literature, or want to start your own business, knowledge about storytelling is never superfluous.
Introduction to Art History (by MIT OpenCourseWare)
This course will be an excellent addition to the one mentioned above. Information about different eras and their main representatives will be perfectly structured in your head.
It is no secret that art reflects history and strongly influences it at the same time. These two concepts have always been and will be connected. Introduction to Art History gives you an insight into Euro-American art. Therefore, you will discover which events took place from the 14th century up to the 21st. 
Whose interests did art serve? What role did images play in different periods? You will learn all these thanks to the self-paced course: it is recommended to watch two weekly sessions of 1.5 hours each.
Art Since 1940 (by MIT OpenCourseWare)
They say there's never a new design. It seems that artists have always been inspired by each other's ideas, mixed concepts, and referred to other pieces. And today's trends are closely connected with the art boom of the 1940s.
The main theme of the course is everything that happened in the world of art, music, literature, etc., after the Second World War. Lots of artworks were a lightning rod for political issues around the planet. 
Plus, you are to look at the art on the margins - that is, what was not covered in the media but could impress a lot of people. By the way, this course is an excellent choice for those returning to college as older adults and willing to refresh their expertise. Each of the 14 lectures highlights a specific topic and lasts 1.5 hours.
Speak Italian With Your Mouth Full (by MIT OpenCourseWare)
What are the first things that come to mind when you think of Italy? Perhaps, gelato, spaghetti, fashion, vineyards, and being loud? All these are parts of the Italian culture, which is simply inseparable from the cuisine. And melodic language, of course. Luckily, you can study them all in a free course of 13 video lessons.
First, you will get an insight into conversational basic Italian. Second, each class is related to cooking one specific dish. This way, step by step, you will understand the soul of this stunningly beautiful region. After the course, you will probably want to go to Italy and put all the theories into practice. And why not?
To Wrap It Up
Today's seniors are an amazing example for everyone. They explore passive income methods to improve their financial situation and travel more. They learn Spanish and Chinese, which are gradually conquering the world. They attend open courses at top universities such as Yale, Harvard, and Stanford. Indeed, our world is such an amazing place that you should use every opportunity to get to know it better!