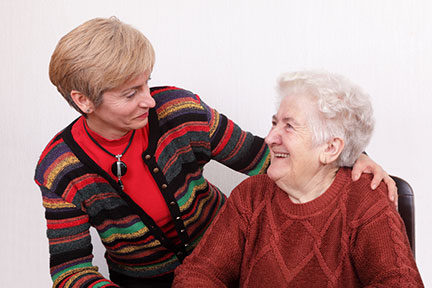 Are you part of the invisible workforce — one of the 15 million unpaid caregivers who are responsible for the well being of a family member? If so, the daily sacrifices you make to your own health, happiness and finances are all too real. In fact, you are three times more likely to suffer financial or health setbacks than those who are not tasked with caring for another.
Not that it isn't worth it — at least in the spiritual realm. There is no greater love than giving up yourself for another.
But family caregivers need support, they need respite that will enable them to recharge, gain perspective and create alternative solutions that will eventually result in a more balanced life, if not an exit plan.
Medicare does provide some respite in the form of a hospice benefit, but only for the terminally ill.
But there is currently no long-term answer. We are a long way from becoming a culture that actively supports care, and unfortunately, family caregivers will always be the last remnants of the safety net for much of our senior population. 
Hang in there, get as much rest and as much help as you can. And remember, if you allow yourself to be worn down physically, emotionally and financially, you won't be able to care for yourself, much less anyone else.
Here are some tips that may help you avoid caregiver burnout.